The Versatility and Practicality of Computer Risers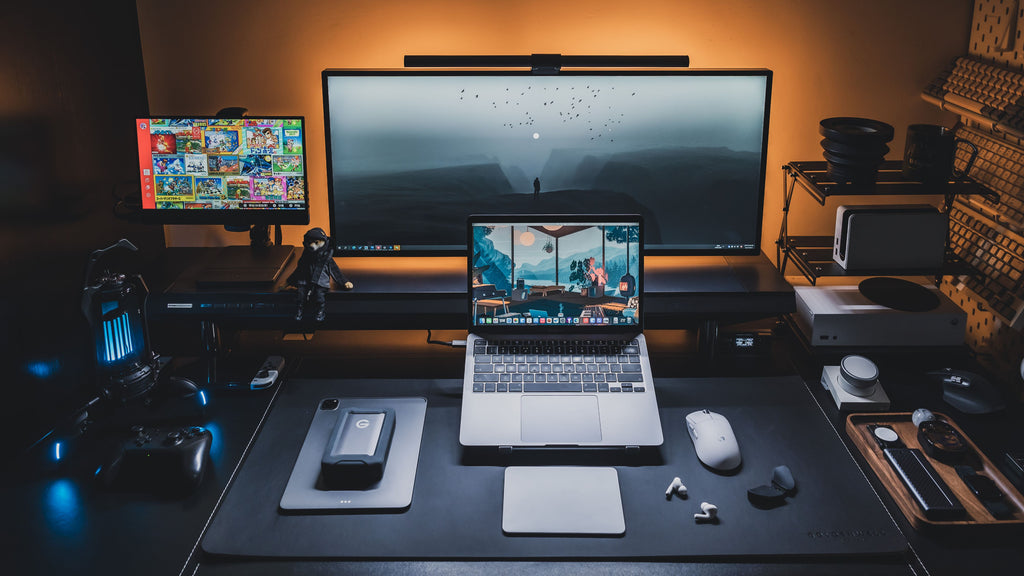 A computer has become an indispensable tool for work, study, and entertainment in today's era. As we spend more time at our desks, the importance of creating an ergonomic and efficient workspace has never been greater. Enter the computer riser, a simple yet powerful solution that can significantly enhance your work experience. In this blog, we will delve into the versatility and practicality of computer risers, exploring how they improve ergonomics, space organization, and explore why Hexcal Studio outshines traditional risers.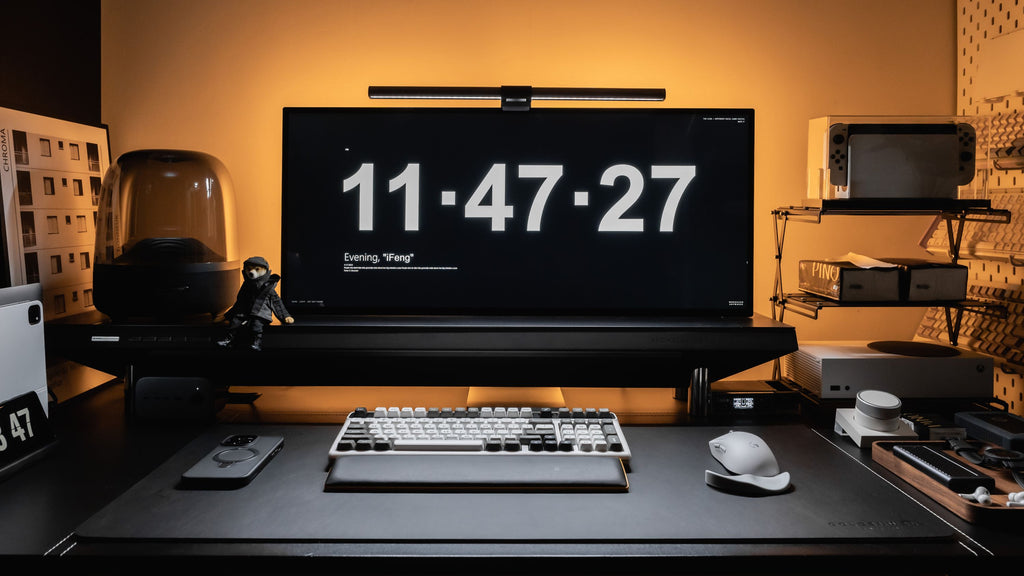 One of the primary reasons why computer risers have gained immense popularity is their ergonomic benefits. These risers elevate your monitor to eye level, promoting a more natural and comfortable posture. By reducing strain on your neck, shoulders, and eyes, a computer riser helps prevent discomfort and fatigue during extended hours of work. The result is improved focus and enhanced productivity, leading to a more enjoyable and efficient workday.
Space Optimization:
Space is often a precious commodity on our desks. Computer risers provide a valuable solution by utilizing the vertical space effectively. By lifting your monitor, they create extra space underneath, allowing you to store essential items or utilize a keyboard tray. This space optimization keeps your desk neat, making it easier to locate and access your belongings. With a clear and organized workspace, you can focus on your tasks without distractions, boosting productivity.
Versatility:
Computer risers come in various styles and sizes, catering to different preferences and workspace setups. Whether you have a single monitor or a dual-monitor setup, there is a computer riser to meet your needs. Additionally, some risers offer adjustable height settings, allowing you to customize your monitor's position to match your eye level perfectly.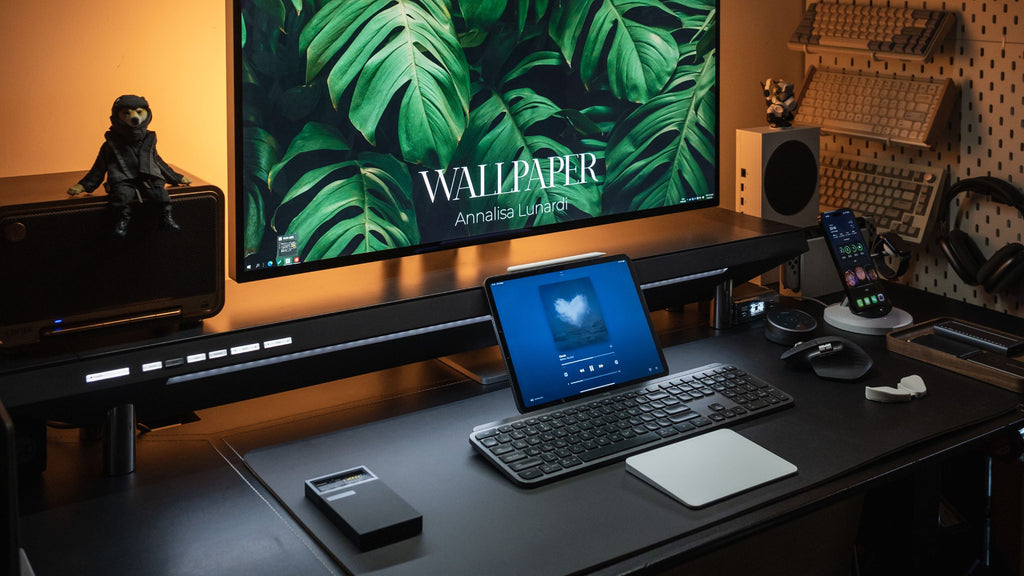 Multifunctional Design: Hexcal Studio goes beyond being a simple computer riser; it integrates a myriad of innovative features, such as adjustable height, built-in cable management, expansion ports, and reliable power outlets. It transforms your desk into a multifunctional hub for all your devices. It features a built-in lighting system that illuminates your desk and reduces eye strain during late-night work sessions.
Space Optimization: Hexcal Studio's sleek and modern design ensures you can fit all your essential devices and accessories on one platform. Its space-efficient layout keeps your desk clutter-free, allowing you to focus on what matters most.
Durability and Endurance: Crafted with premium quality materials, Hexcal Studio guarantees long-lasting reliability. Unlike traditional computer risers that may wear out over time, Hexcal Studio is built to withstand the test of time.
Ergonomic Excellence: Hexcal Studio's adjustable height feature lets you customize your monitor's position to your exact eye level. This ensures optimal ergonomics and a comfortable viewing experience throughout your workday.
Seamless Cable Management: Hexcal Studio's integrated cable management system keeps all your cords neatly organized and hidden from view. This thoughtful design eliminates cable clutter, promoting a clean and professional workspace.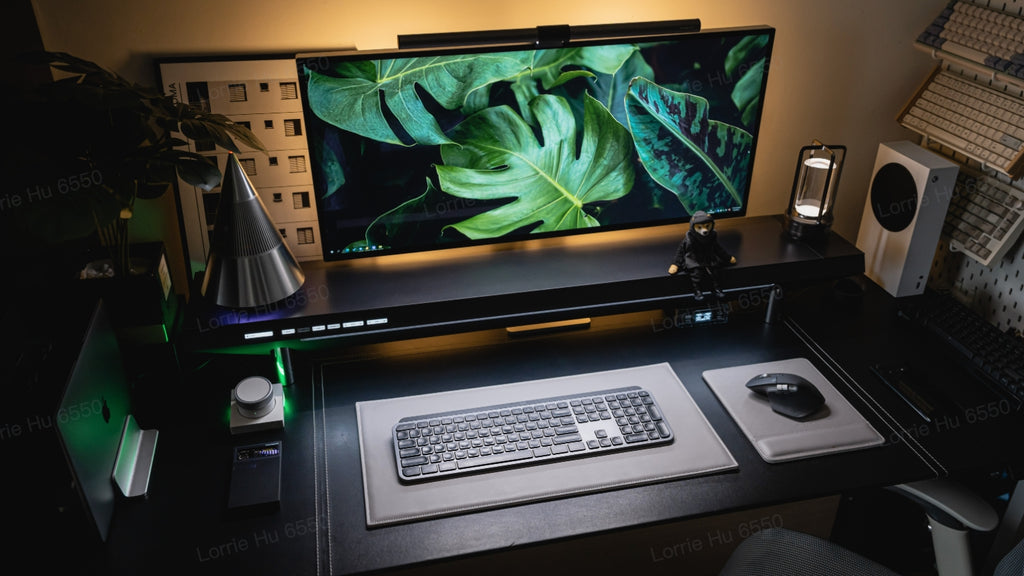 The practicality of computer risers cannot be overstated. By providing ergonomic benefits, optimizing space, and managing cables effectively, these simple yet versatile tools have the power to transform your workspace. A computer riser is an investment in your well-being and productivity, enabling you to work comfortably and efficiently. Incorporating a computer riser into your setup will undoubtedly elevate your workspace to new heights of comfort and productivity, embrace the practicality of computer risers today and take the first step towards a more ergonomic and efficient work environment.