Capturing the Moment with Speed and Efficiency
"By Hexcal Studio, I'm no longer panicking to find an outlet to plug my laptop into, or my hard drives, or struggling with a desk lamp that's sitting behind a cluster of wires from my chargers."
Brad Heaton is a professional photographer in the music industry with a deep passion for capturing fleeting moments that hold special significance. Throughout his career, he has focused on touring content, providing editorial and promotional materials for bands and artists. He has worked with global sensations such as Twenty One Pilots, Beartooth, and renowned DJs like Steve Aoki. Brad's dedication to his craft and professionalism have made him a sought-after photographer in the industry.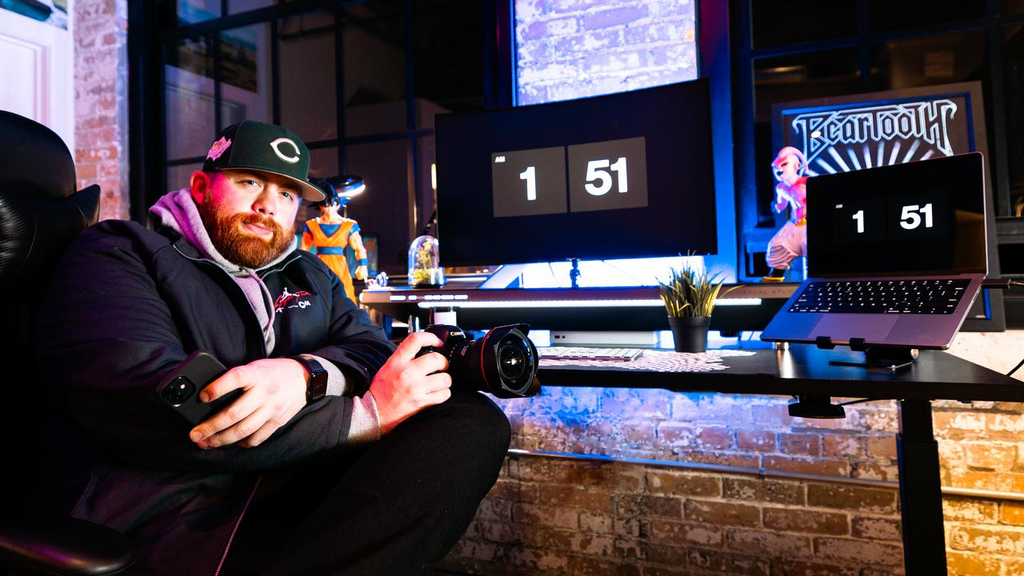 In the fast-paced world of music industry photography, capturing the perfect moment requires more than just a keen eye and a skilled hand. It demands an optimal workspace that enhances creativity, productivity, and overall workflow. Join us as we delve into the remarkable journey of Brad Heaton, a professional photographer who has made his mark in the music industry. Discover how Brad's early experiences, notable projects, and Hexcal's innovative workspace solutions have shaped his career and transformed his photography process.
Brad Heaton was born on August 29, 1991 in Ohio. His love for freezing moments in time began during early photography experiences, which included capturing fascinating moments during baseball games and small local hardcore shows. Each click of the shutter awakened a deep passion within him, fostering a desire to encapsulate the essence of a specific second for everyone to see and experience. As Brad honed his craft and appreciation for these fleeting moments, he found himself drawn to the complexity and energy of music and concerts.
Throughout his photography career, Brad has been involved in significant projects and collaborations. He played a crucial role in providing a significant amount of merchandise content.
"The first arena show I ever photographed was at the Schottenstein Center in Columbus, Ohio for Twenty One Pilots. There are so many moments from that show that I remember, but it was the culmination of it being their biggest show, along with mine. The cohesion and fate that went along with both of those worlds colliding holds a special place in my heart."
Brad made creative and documentary contributions to one of the biggest bands in the world, Twenty One Pilots, for about six years. Additionally, he collaborated with the Pittsburgh Pirates on social content and worked for years with globally recognized DJ Steve Aoki, providing social media content. These collaborations required hard work and dedication, and Brad is grateful that his efforts have paid off, opening doors to such exciting opportunities.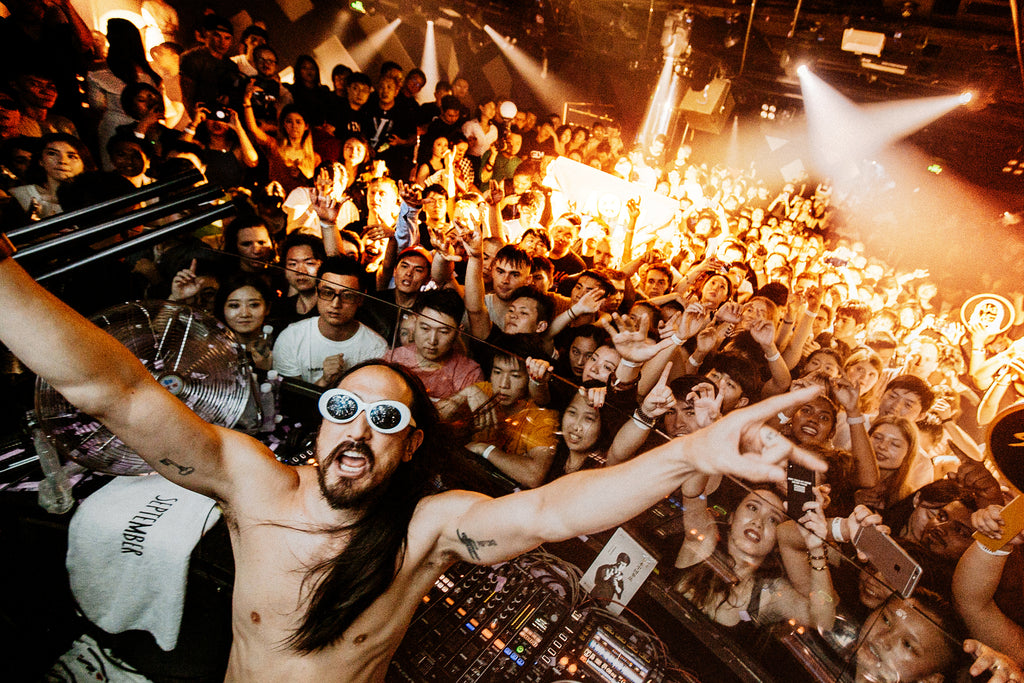 To Brad, every show is like a sports game, where he captures the strides of an artist on stage. "You're shooting a show at 12-16 frames per second, so you need to capture that moment like it's in the 9th frame in the 16 you've got. Otherwise you may miss it." This technique allows him to create images that transport viewers into the heart of the action, freezing time and preserving the magic.
Photographers often encounter unexpected challenges behind the scenes, such as equipment malfunctions or demanding weather conditions that are beyond their control. To achieve his goals of speed and efficiency, Brad relies on durable and reliable equipment. He invests in high-performance cameras, lenses, and accessories that can withstand the demands of his profession. This not only enables him to work swiftly but also ensures that his equipment is reliable, minimizing the risk of technical issues or failures during crucial moments.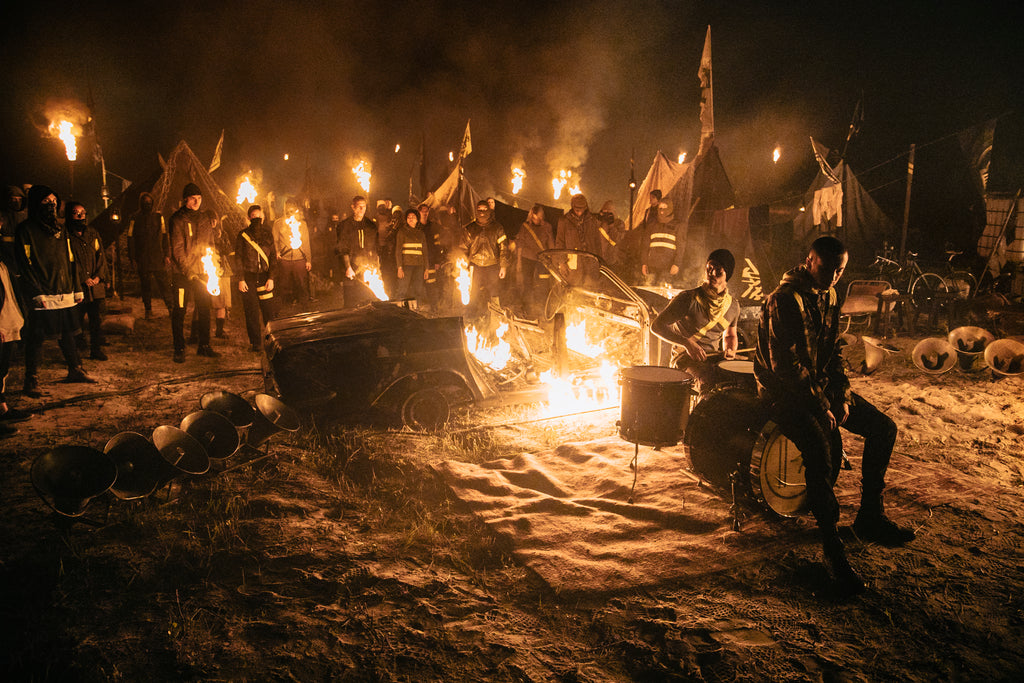 Brad's workflows are meticulously designed to prioritize efficiency and timely delivery, going beyond the act of taking photos. In an industry where time is of the essence, he focuses on streamlining his processes while maintaining his artistic vision. As the artist he currently works with performs between 200-250 shows annually, Brad employs efficient techniques and tools that enable him to work quickly and meet tight deadlines. This includes streamlined file management, optimized post-processing workflows, and reliable backup systems. By optimizing his workflow, Brad ensures that he can deliver his work flawlessly and on time, while also taking care of his own well-being.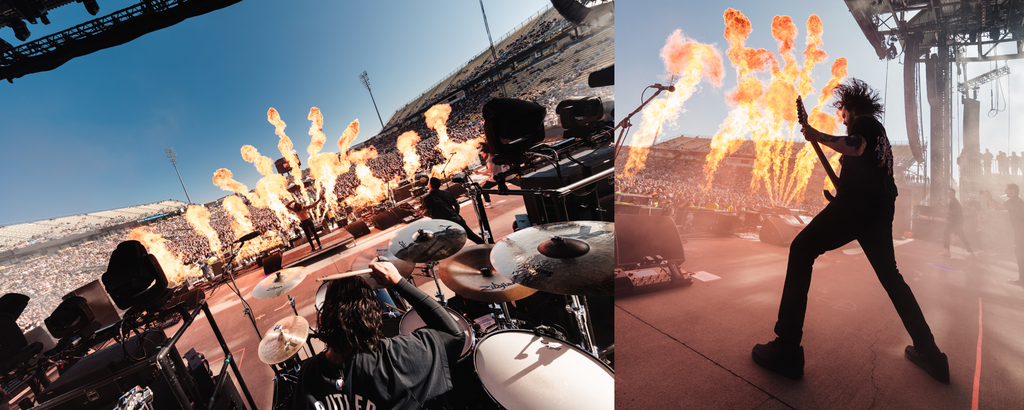 In today's fast-paced workplace, efficiency is a key factor in maximizing productivity and achieving success. Hexcal understands this and provides effective solutions that streamline office work processes and enable professionals to perform at their best. With an innovative range of products, Hexcal plays a significant role in optimizing office workflows and enhancing overall efficiency.
Hexcal's innovative workspace solutions have been instrumental in transforming Brad's creative process. According to Brad, "The Hexcal Studio has helped add a sense of breath into my workspace at home. What I mean by that is I'm no longer looking at my desk, panicking to find an outlet to plug my laptop into or my hard drives, or struggling with a desk lamp that's sitting behind a cluster of wires from my chargers. The Hexcal Studio created a stylish, utilized workspace for me to work comfortably at while at home."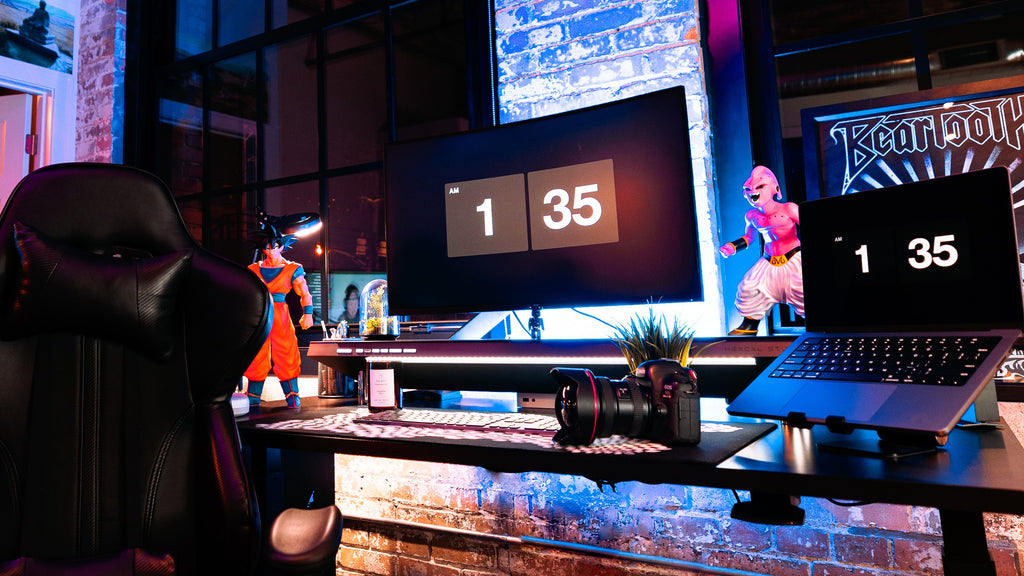 One of the key advantages of Hexcal Studio products is their compatibility and ease of integration. In today's interconnected world, seamless connectivity and device integration are crucial for efficient office workflows. Hexcal recognizes this and provides innovative solutions to facilitate connectivity and streamline the use of multiple devices.
Hexcal Studio features fast charging ports, wireless charging pads, and ample power outlets, allowing users to conveniently connect and charge their devices. Together with other desk accessories, Hexcal products create a unified and efficient workspace, reducing the time spent on setup and maintenance, and allowing professionals to focus on their work with minimal disruptions.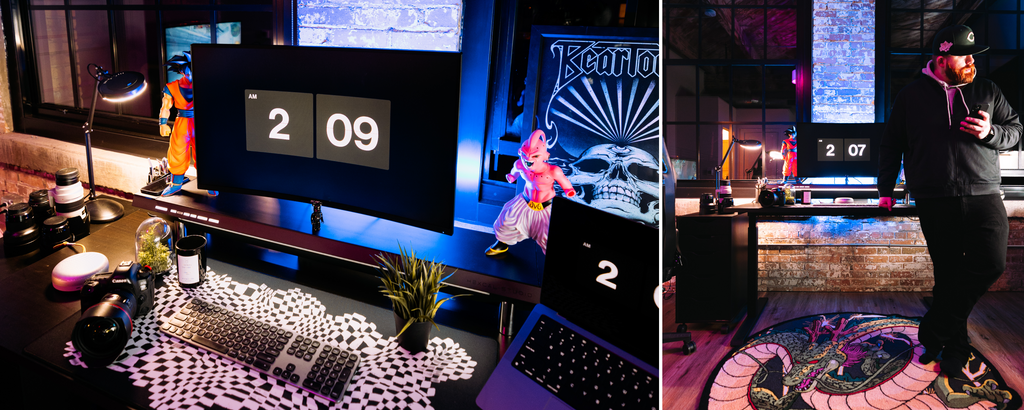 Brad Heaton's photography career in the music industry, combined with Hexcal's innovative workspace solutions, exemplifies the symbiotic relationship between passion and efficiency. Hexcal's workspace solutions provide him with a streamlined and organized environment to unleash his true potential. The combination of Brad's talent and Hexcal's efficient products showcases the transformative power of an optimal workspace, enabling professionals to thrive in a fast-paced industry while maintaining their artistic integrity.
Copyright 2023 Brad Heaton